About Our Dental Office – Irving, TX
Personalized Dentistry That You Can Trust
At Daily Smiles MacArthur Dental and Orthodontics, Dr. Rafiq believes that patients of all ages deserve trustworthy, family-friendly dentistry at prices that are truly affordable. We do not want you to be afraid of dentistry due to treatments or costs. Dr. Rafiq does everything he can to cater to each person's unique needs, providing a wide variety of services that features something for smiles at all stages of life. We're also bilingual and speak Spanish! Nuestros asistentes y dentistas dominan el español para ayudarlo a sentirse cómodo y comprender mejor su tratamiento. You'll never be treated like just another file here – our goal is to form ongoing relationships that last for years to come.
Interested in learning more? Contact our Irving, TX dental office today to schedule a first visit, or keep reading below to find out more about what makes our dental practice truly unique:
All Dental Services Performed In-House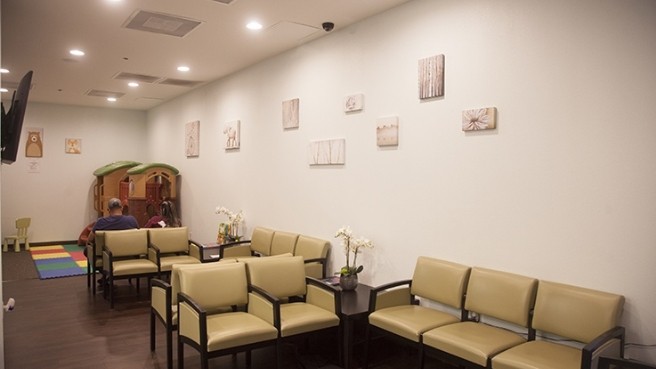 When it comes to Daily Smiles MacArthur Dental and Orthodontics' treatment menu, we guarantee you'll be surprised by how comprehensive our offerings really are. You'll find full orthodontic treatment, pediatric dentistry, restorative solutions, cosmetic options, sedation dentistry, oral surgery, and much more here in our office location – no outside trips to specialists required. We enjoy being able to save our patients time and money whenever possible!
You'll Only Work with Dr. Rafiq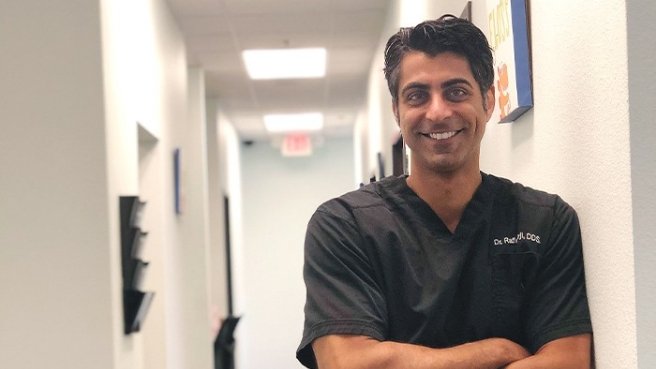 Dr. Rafiq has over a decade of experience in the dental field and enjoys getting to know his patients on a personal level, as he believes that's how you can provide top-notch dentistry. As such, you'll always work with Dr. Rafiq since he's the only dentist in our office. This means there are fewer opportunities for miscommunication, you'll always be able to see the same, trusted provider at each of your visits, and you won't have to worry about filling new dentists in about your needs due to a revolving door of providers. Our stable, knowledgeable team is one that you can rely on!
Always Affordable, Always Excellent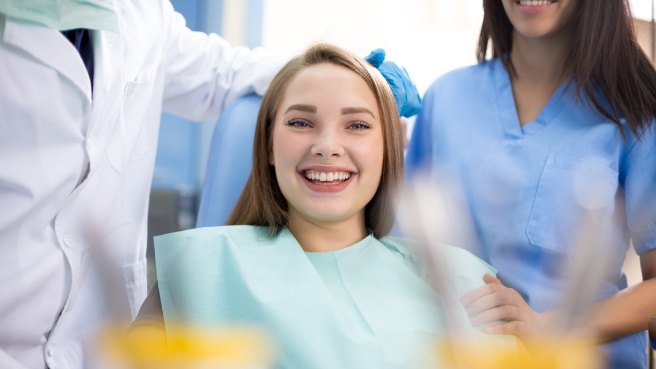 One of our top priorities is to ensure that all of our patients are able to afford to take care of their smiles, whether they find themselves in the midst of a dental emergency or are diligent about their preventive care. That's why we're proudly in-network with all PPO dental insurance plans and offer additional financing through CareCredit. If you have any questions or concerns about paying for your treatment, please never hesitate to call us!
Everyone Speaks Spanish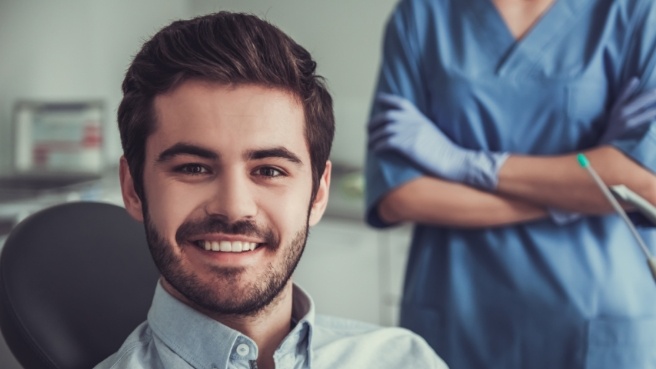 Whether you're bilingual yourself and feel more comfortable speaking Spanish, or you have a family member who only speaks Spanish, you can rest-assured that you'll feel at-ease with our team! We all speak Spanish, so you can clearly communicate your needs, concerns, and wishes to us without having to worry about dealing with any language barriers. We also love building long-term relationships with patients and showing them the respect and consideration that they deserve, so you can trust that with our friendly and knowledgeable team, you'll always be treated well.