Emergency Dentistry - Irving, TX
The Help You Need… Fast!
Dental emergencies tend to be sudden and very inconvenient. Maybe your daughter slipped on the sidewalk and cracked her tooth a week before school pictures, or maybe serious mouth pain is distracting you from preparing for a big presentation at work. Whatever your family's current situation is, it's important for everyone to stay calm. With three experienced emergency dentists here in Irving, Daily Smiles MacArthur is the ideal location for fast emergency care! Call us ASAP for urgent treatment.
How to Handle Dental Emergencies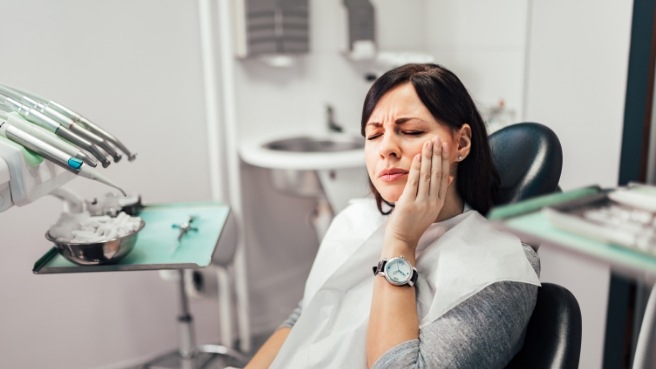 Dental emergencies can happen quickly, like in the case of a broken tooth, or they may develop gradually, like a toothache that is the result of poor dental hygiene. Whatever the issue, our team is ready to provide the expert care you need to get you out of pain. Below, learn more about the immediate steps you can take after some of the most common dental emergencies.
Toothache or Swelling
You may have a severely infected tooth that is at risk of abscessing. You can soothe the area by rinsing your mouth with warm salt water; over-the-counter pain relief can also help provide comfort. Make an appointment with our office right away.
Chipped or Broken Tooth
Rinse and spit to remove any possible remaining shards. Then, collect and store any larger pieces. Use a cold compress to reduce swelling -- 15 minutes on, 15 minutes off -- and call our office for an appointment.
Knocked-Out Tooth
Right after it happens, collect the missing tooth (touching only the white part, not the root) and rinse away any debris. Then, try to put it back in the socket facing the right way. If that is not possible, wrap the tooth in plastic wrap or store it in a glass of milk until you can receive treatment. If you can come in within an hour, we may be able to reattach the missing tooth. If you can't make it to our office, visit an ER immediately.
Lost Filling or Dental Crown
After a filling or crown breaks or comes off, rinse and dry the lost piece. You can reattach it using dental adhesive available at the store, or you can use toothpaste if that is not an option for you. Then, schedule an appointment with us right away.
How to Prevent Dental Emergencies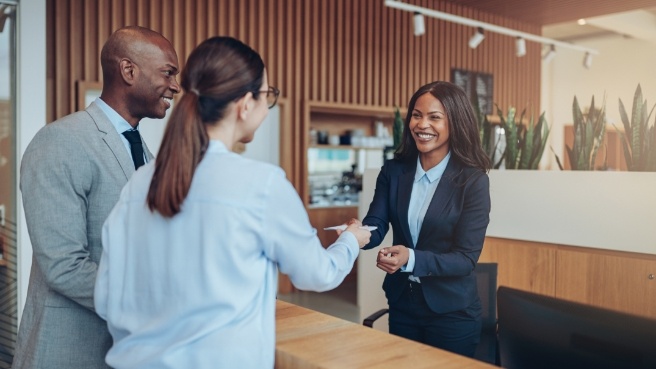 There is no way to ensure that you and your family will never experience a dental emergency with 100 percent certainty. However, we do have some tips you can keep in mind for how to reduce the odds:
Remember to schedule a checkup and cleaning every six months with our friendly team! Our dentists will be able to discover dental problems at their earliest stages and prevent them from becoming emergencies down the road.
Use scissors or other proper tools to open plastic and packaging — not your own teeth.
Minimize your exposure to foods that are very tough, sticky, hard, or difficult to chew.
Try not to chew on ice that is in your beverage.
The Cost of Treating Dental Emergencies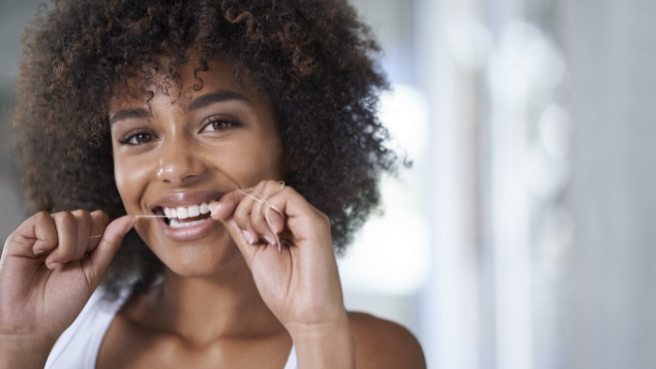 The total cost of your dental emergency treatment will depend on what you need. Of course, replacing a broken filling with another filling or crown, a minor treatment, will not cost as much as replacing a severely decayed tooth. For that, we would need to plan a phased approach, beginning with removing the failing tooth and replacing it with a dental implant or crown later on. We will give you an estimate as well as a few options for treatment when possible before moving forward. Whatever your smile needs, you can feel confident that your dentist in Irving will have you out of pain and on with your life as soon as possible!