Dental Checkups & Teeth Cleanings – Irving, TX
Keeping Irving Smiles of All Ages Healthy
Every member of your family, whether they're 1 or 99, should be attending at least two dental checkups and teeth cleanings every year with a trusted dental team like the one at Daily Smiles MacArthur Dental and Orthodontics. Why? Because even diligent brushers and flossers can end up experiencing dental problems that may be too subtle for an untrained eye to spot. By being able to check up on your oral health at regular intervals, our experienced dentists can stop instances of damage and infection in their tracks early on and help everyone's smiles stay confidently bright. Contact our Irving, TX dental office today to get started!
Why Choose Daily Smiles MacArthur Dental and Orthodontics for Dental Checkups & Teeth Cleanings?
Safer, High-Resolution Digital X-Rays
Intraoral Cameras to Let Patients See What We See
Friendly & Engaging Dental Team
What Happens During Regular Dental Checkups?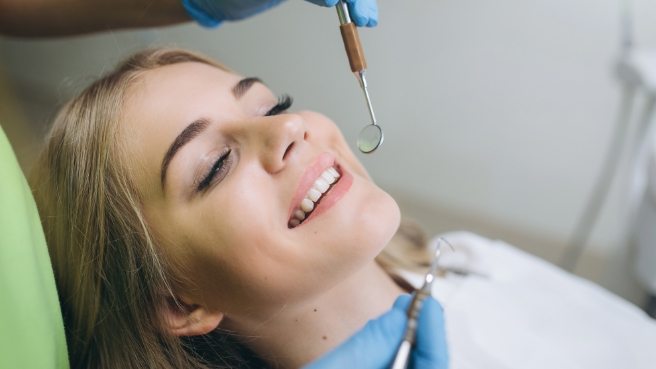 Our main goal during a six-month dental checkup is to fully understand an individual's current oral health needs and pinpoint any problems that require our attention. We will accomplish this by performing a comprehensive evaluation that focuses on the following areas:
Each natural tooth
The gum tissue
The jawbone
The patient's resting bite
Existing restorative work (crowns, bridges, fillings, etc.)
We will also perform an oral cancer screening and capture a full set of X-rays to view dental problems that aren't immediately visible to the naked eye.
Once our dentists have reviewed all findings, they can sit down with the patient (or the patient's guardian) and discuss the results in detail. We will recommend services if needed and formulate a treatment plan that fits the patient's personal needs, budget, and schedule.
What Happens During Regular Teeth Cleanings?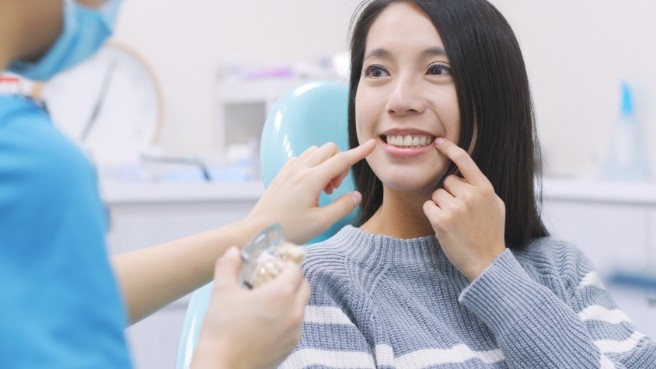 Professional teeth cleanings are performed by our dentists, and they will focus on getting rid of plaque. Plaque is a sticky, colorless substance that gradually forms within the mouth and contains decay-causing bacteria. While it can be easily cleared away with brushing and flossing, even the smallest missed areas will slowly develop into tartar. Tartar is a much more stubborn and harmful substance that can only be removed through professional means. Thankfully, we'll be happy to tackle it here in Irving! Our team will thoroughly cleanse the teeth and gums, eliminating plaque and tartar, and even minor staining. When it's time for patients to leave, everyone will do so with smiles that feel nicely refreshed.