Dental Bridges – Irving, TX
Replacing Teeth, Restoring Smiles
Dental bridges have been helping individuals suffering from tooth loss for decades. Although the materials used to create them have changed, their goal remains the same – to rebuild and restore smiles. At Daily Smile MacArthur Dental and Orthodontics, our skilled professionals are ready to provide the techniques necessary to make daily life easier and possible for those with incomplete smiles. If you are someone who needs to replace one or more missing teeth, call our dental office to schedule an appointment today for dental bridges in Irving.
Why Choose Daily Smiles MacArthur Dental and Orthodontics for Dental Bridges?
Innovative Tools & Technologies Used In-House
Dentist with More Than a Decade of Experience
High-Quality Crowns & Artificial Teeth Used to Create Bridges
What Is a Dental Bridge?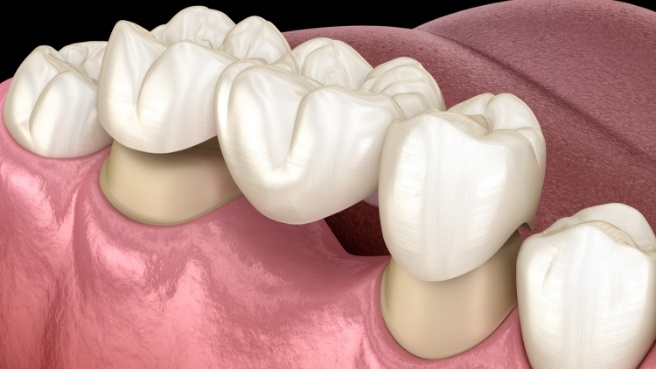 Dental bridges are named as such because they're designed to literally "bridge" the gap left by a missing tooth or multiple teeth in a row. Our team will adjust natural teeth on either side of the gap so that they can accommodate dental crowns, which hold the bridge in place like anchors. The restoration will look lifelike, restore biting strength, and prevent surrounding teeth from shifting out of place. Like dental crowns, bridges will typically take two appointments of the patient's time to fully complete.
Implant-retained bridges are also an option here at Daily Smiles MacArthur Dental and Orthodontics! This modern restoration attaches to placed dental implants instead of crowns, creating a healthier, more stable result that doesn't require natural teeth to be negatively affected. Please let our team know if you're interested in exploring this option.