Advanced Dental Services & Technology – Irving, TX
Using Modern Technology for the Best Results
At Daily Smiles MacArthur Dental and Orthodontics, patients and families can look forward to a truly modern care experience. Our team utilizes the latest dental technologies and techniques at every stage of treatment, starting with comprehensive diagnoses and ending with healthy, happy results! This approach ensures that you or your child's appointment will be as comfortable, efficient, accurate, and successful as possible. Contact us today here in Irving if you're ready to schedule a first appointment, or if you have any questions.
Sedation Dentistry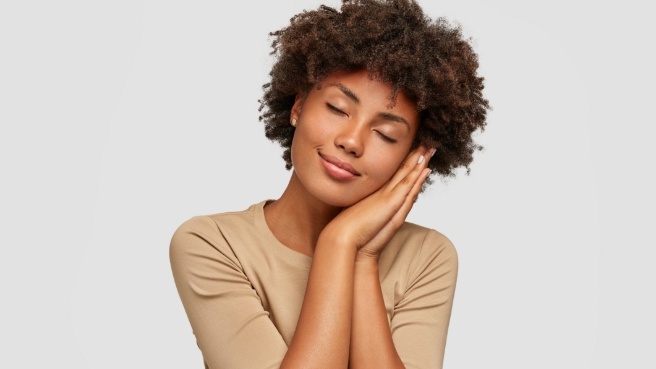 Dental anxiety is a real problem among people of all ages, and one that our team understands very well. We want everyone who visits our practice to have a wonderfully positive and comfortable experience, which is why sedation dentistry options are available for children and adults alike. These safe techniques will help patients achieve a genuinely relaxed state throughout treatment.
Learn More About Sedation Dentistry
CT/Cone Beam Scanner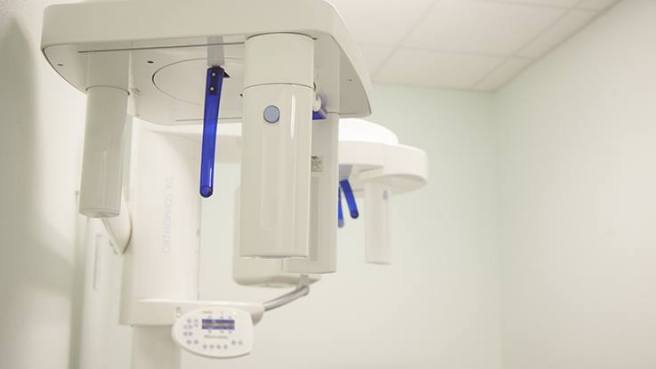 Our cone beam CT scanner is an amazing piece of technology that's able to capture a detailed, 3D scan of your entire facial structure. It only takes a moment to capture but allows Dr. Rafiq to examine nearly every aspect of your facial anatomy, including the location of your nerves and sinuses, as well as your jawbone density. This comes in handy while planning more in-depth treatments, like dental implant placement.
Digital Dental Impressions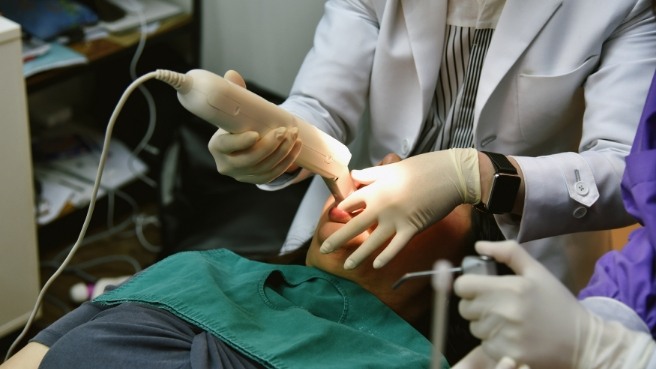 Gone are the days of messy, goopy putty impressions that caused you to gag. Thanks to advancements in the dental world, we're able to replace this outdated method with digital impressions. By moving a small, wand-like device around your mouth, we're able to capture a detailed digital blueprint of your dental structure that we can send off to our laboratory to craft your prosthetics, mouthguards, or restorations.
Intraoral Cameras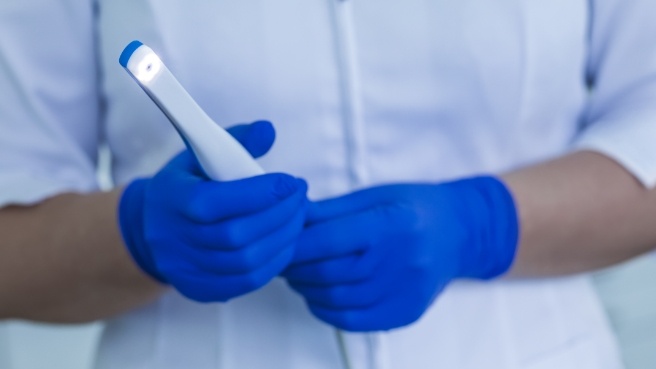 Have you ever been sitting in the treatment chair and found yourself wondering what exactly your dentist is seeing as they peer into your mouth? Far too often, patients can feel left in the dark regarding their own oral health – thankfully, the Daily Smiles MacArthur Dental and Orthodontics team takes a different approach with our intraoral camera! This advanced dental technology can transfer high-resolution images of your teeth, gums, and other oral structures to a TV monitor in the operatory. Suddenly, your smile is up on the big screen and able to be used by our dentists as an educational aid when discussing any concerns, possible treatment options, and more.
Digital Dental X-Rays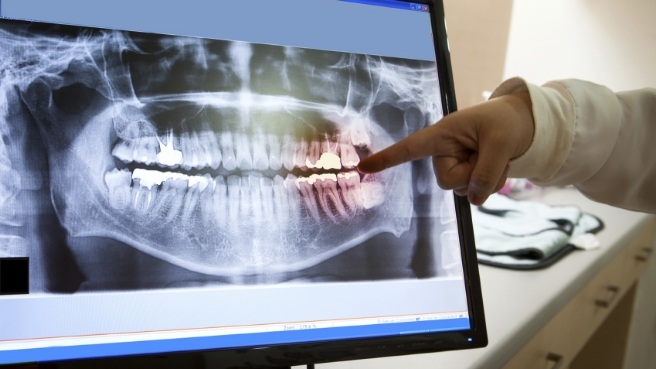 Digital X-rays are a crucial part of every diagnostic dental appointment, allowing our dentists to see underneath the surface of patients' smiles and find problems that could cause serious trouble down the road. While traditional film X-rays had to be slowly developed with darkrooms and hazardous chemicals, our digital version provides instant, highly detailed images that are stored within our computer system. The precise technology also greatly reduces any radiation exposure our patients may experience by up to 80%.