Veneers – Irving, TX
Achieve Your Dream Smile
Dr. Rafiq, your trusted cosmetic dentist in Irving, can help you achieve your dream smile with custom restorations known as veneers. These ultra-thin sheaths can be used to correct almost any kind of smile imperfection, including chips, cracks, gaps, stains, and even misshapen or slightly rotated teeth. This material is designed to blend right into your smile. If your smile flaws have been getting you down lately, contact us today to schedule a veneer consultation.
Why Choose Daily Smiles MacArthur Dental and Orthodontics for Veneers?
Digital Impressions for Greater Patient Comfort
Skilled Cosmetic Dentist Who Ensures Beautiful Results
Gentle & Caring Dental Team
The Veneers Process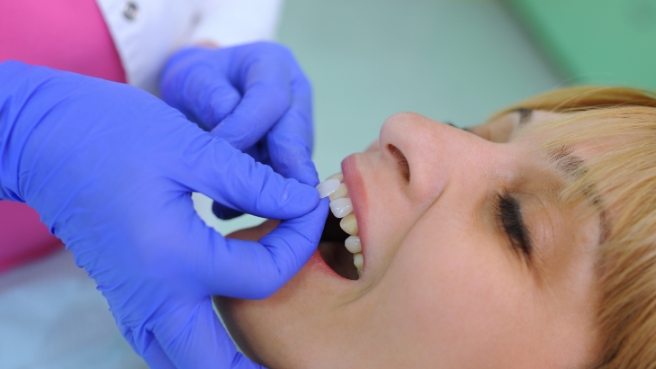 After your initial consultation, getting veneers in Irving generally takes two visits to our dental office. During the first visit, Dr. Rafiq will prepare your teeth by removing a minimal amount of enamel. This will ensure your veneers will lay flat against your smile line. Then, he will take impressions of your prepped teeth and send them off to a dental lab, where your new smile will be meticulously crafted over the course of a few weeks. In the meantime, we can place temporaries that let you get accustomed to the way your veneers will look and feel. A few weeks later, you'll return to our office to have your temporary veneers switched out for permanent ones. Adjustments are then made if needed.
Benefits of Veneers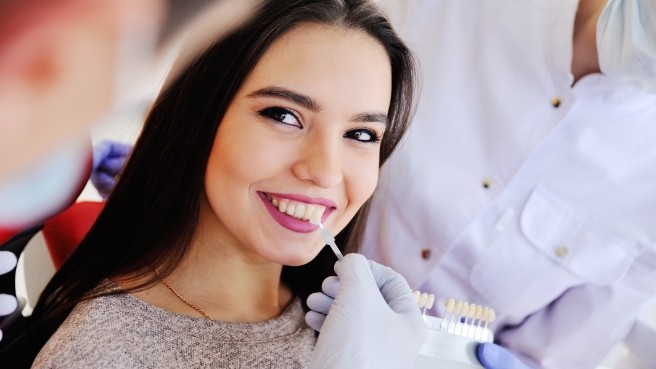 The main advantage of veneers is their versatility. They can correct a multitude of smile imperfections in just one treatment. They are also minimally invasive compared to other treatment options like crowns. While crowns cover the entire visible portion of the tooth, veneers only bond to the front surface, so less natural tooth structure has to be removed in preparation. Veneers are also incredibly durable, able to survive the daily wear and tear of chewing quite well. Finally, they can last for a decade or even longer, provided you maintain them with regular brushing, flossing, and dental checkups with Dr. Rafiq.
Understanding the Cost of Veneers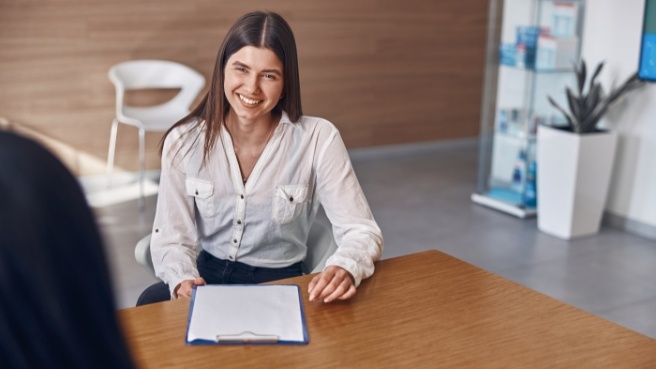 Even if veneers sound like the perfect treatment for your smile, you might still be a bit apprehensive about the cost. Rest assured that the team here at Daily Smiles MacArthur Dental and Orthodontics will be more than happy to help you navigate your budget as well as your insurance plan so that you don't pay a cent more than what is absolutely necessary for your treatment. Keep in mind that every patient's case is different, so what you pay won't be the same as what your neighbor or friend paid for their veneers. You should also know that no matter how much you end up paying, your new smile will be more than worth it.