June 10, 2020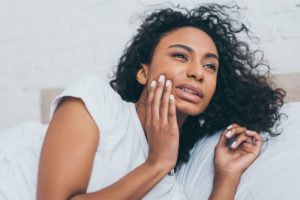 Having a dental emergency on your hands can be stressful. Some people try to put the issue off until the last possible minute in hopes that it will go away on its own and they won't have to see an emergency dentist. Unfortunately, this often results in the need for a tooth extraction in Irving. Read on to learn more about how you can tell how severe your oral health problem is and whether you require an extraction.
Problems That Result in the Need for Extractions
You may need a tooth extraction for a variety of reasons, some severe, and others not so much. If you're undergoing orthodontic treatment and need more room in your mouth, you may need to have a tooth removed in order to achieve the results you're looking for. More severe situations, such as an advanced infection hidden deep beneath the surface of your tooth, can also require an extraction. When you catch this issue early enough and visit your emergency dentist in Irving as soon as possible, you may be able to preserve your natural tooth by getting a root canal. However, when it's left to progress, you may end up needing to have it removed in order to save your surrounding pearly whites.
Signs That a Tooth Extraction is Needed
There are several signs that could hint that you need a tooth extraction. Although it sounds like a daunting and anxiety-riddling procedure, as long as you take care of the issue quickly, you'll be able to preserve the remainder of your grin. Here are some symptoms to look out for:
A severe toothache
A pimple-like bump on your gums that could signify an infection
Gum disease that has caused your teeth to become loose
Pain while biting or chewing
The best way to find out what treatment you require is to visit your emergency dentist as soon as possible. They'll examine X-rays of your mouth and determine the underlying problem in order to develop a treatment plan.
Avoiding Tooth Extractions
In some situations, tooth extractions can be avoided. However, it's important to realize that's not always the case. If you notice the early signs of a tooth infection or gum disease, which could both result in the need for an extraction, be sure to notify and visit your emergency dentist in Irving as soon as possible. With timely treatment, they may be able to tackle the symptoms you're experiencing and preserve your natural smile.
Although getting a tooth extraction sounds scary, it's actually not. Your emergency dentist will make it as pain-free as possible and provide you with different restorative options to rebuild your smile so it's healthier and happier.
About the Author
Dr. Rafiq Hirji offers fast and pain-free emergency dental care to help restore his patients' smiles. Whether you're coming in for dental sensitivity or a knocked-out tooth, his team works quickly to determine the underlying problem and treat it so it doesn't happen again. With over a decade of experience under his belt and his advanced education, he's able to provide high-quality dental treatments of all types. For questions or to schedule an emergency appointment, visit Daily Smiles MacArthur's website or call 972-546-4114.
Comments Off

on Do You Need a Tooth Extraction? Here's How to Tell
No Comments
No comments yet.
RSS feed for comments on this post.
Sorry, the comment form is closed at this time.