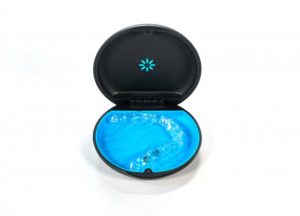 Invisalign treatment is one of the most popular orthodontic options among adults and teens because it offers a wide variety of benefits, like discretion and enhanced comfort. The key to enjoying all of these benefits is to make sure that you know the Invisalign do's and don'ts in Irving to avoid any complications throughout the process. Read on to learn habits to avoid during treatment, how to take care of your aligners, and other tips to make sure that you stay on track with your treatment timeline.
Clean Your Trays Every Day
You'll be wearing your Invisalign clear aligners every day for at least 20 hours, and in that time, saliva, plaque, and other debris will build up on them, putting your teeth at risk of developing cavities. That's why it's crucial that you clean your trays every day. Be sure to use non-abrasive materials, like a soft-bristled toothbrush and clear antibacterial soap, so they don't get scratched. This will remove any lingering debris so it doesn't become trapped between your teeth and trays when you put them back in your mouth.
Don't Eat or Drink with Your Aligners In
It's important to always remove your trays before you eat any snacks, meals, or drink any beverages besides water. This is because the pressure of biting down on your aligners while chewing could cause them to break or become deformed, ultimately resulting in an unexpected visit to your cosmetic dentist in Irving for a new set of trays.
Never Leave Your Trays Out in the Open
Leaving your trays on the table next to you while you eat could cause them to be exposed to bacteria or accidentally get thrown away as you're cleaning up after yourself. It's crucial that you always carry your hard, protective Invisalign case with you to store your aligners in whenever they're not in your mouth. It will reduce your risk of damaging or losing them and keep bacteria and germs from accumulating on them.
Brush & Floss Your Teeth Every Time You Take Your Trays Out
Just like with other orthodontic treatments, it's crucial to keep on top of your oral hygiene to prevent debris or plaque buildup that can become wedged between your aligners and result in oral health problems. After each time you eat, you'll need to brush and floss your teeth to keep this from happening and stay on track with your treatment.
Invisalign treatment can provide you with a beautifully aligned smile and bite, so long as you stick to your treatment plan and follow your dentist's advice on how to take care of your trays. Before you know it, you'll feel comfortable smiling to let your straightened teeth shine!
About the Author
Dr. Rafiq Hirji is passionate about helping patients of all ages optimize their oral health and enhance their smiles by providing trustworthy, reliable orthodontic care. He has advanced training in pediatric dentistry and orthodontic care, which allows him to provide both traditional and Invisalign braces. For questions or to schedule a consultation to learn whether Invisalign is right for you, visit Daily Smiles MacArthur's website or call 972-546-4114.