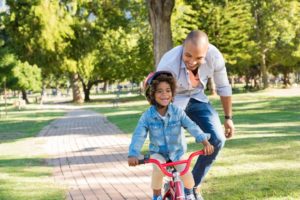 In the midst of a dental emergency, especially one involving your child, it can be hard to think clearly and make the best decision for their oral health! Even if their knocked-out tooth is one of their baby teeth, it's still important to have a trusted emergency dentist's phone number on-hand to help guide you through the situation and get your child the care they require. Read on to learn what you should do in this situation to help your little one feel more comfortable and to reduce the risk of them sustaining additional damage.
Steps to Take When Your Child's Tooth Gets Knocked Out
Dental emergencies always happen at the least expected moments, which is why they can be so traumatic for children. That's why it's important to help them feel comforted and safe right away. By knowing exactly what steps to take in this situation, you can do just that:
Retrieve the tooth, being sure to only hold it by the top part, not the roots.
Rinse the tooth under a cool stream of water to clean off any debris.
To keep the roots of the tooth alive, preserve it in a container of milk or salt water.
Get your child to their emergency dentist as soon as possible so they can try to re-insert their tooth into its original socket.
It's important to remain calm and remind your child (and yourself!) to breathe, because ultimately, you'll both get through it!
Treatments Your Emergency Dentist May Suggest
Whether your child knocked out a temporary or permanent tooth, their dentist can try to reinsert it by placing the roots back in the socket. However, depending on the situation, this may not always be an option. If your child needs to replace their knocked-out tooth, their emergency dentist may suggest a space maintainer to help their smile develop properly. For older people, like teens and young adults, a dental implant may be an option as well.
The Importance of Preserving Baby Teeth
You may be wondering why it's necessary to bring your little one to an emergency dentist if their tooth got knocked-out when it was just going to fall out anyways. Your child's temporary teeth are just as important as their permanent ones. They help them develop their confidence in important skills, like speaking, and without them, key developmental phases of their life could be impacted. They also act as important space holders for their permanent teeth to allow them to grow in straight and aligned.
If you find yourself in the midst of dealing with an oral emergency with your child, don't hesitate to contact their emergency dentist as soon as possible. Once their care is in the hands of a trusted professional, you'll have a chance to take a deep breath and calm your worries!
About the Author
Dr. Rafiq Hirji has over a decade of experience providing patients with fast and effective emergency dental care. He has special training and education in pediatric dentistry as well as level 2 sedation to help his young patients feel more comfortable in the treatment chair. He also provides same-day emergency appointments for patients who are in pain. For questions or to schedule an emergency appointment, visit Daily Smiles MacArthur's website or call 972-546-4114.