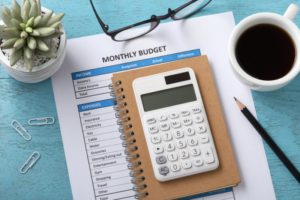 Whether you're missing several teeth along an arch or an entire row of teeth, dentures are a versatile treatment that can provide you with removable, fixed, and functional convenience, depending on your unique needs. One of the reasons why dentures are so popular among many patients is because they're widely known as a cost-effective and tried-and-true solution to tooth loss. Read on to learn more about three factors that can affect the cost of your dentures.
The Type of Denture
Some patients aren't aware that there are a few different types of dentures that they can choose from, and one is more costly than the others. They are:
Traditional Partial Denture
Partial dentures can restore several missing teeth along an arch and are removable. They're specially designed to fit like a puzzle piece between your existing teeth, being held in place with a strategically-designed metal frame.
Traditional Full Denture
When most people think of dentures, they imagine full dentures. They can restore an entire row of missing teeth and are crafted from a natural-looking, gum-colored acrylic base that holds your replacement teeth in your mouth. This is typically more costly than a partial denture because it replaces more teeth.
Implant-Retained Full or Partial Denture
Finally, the option with the highest up-front cost (but the most cost-effective option overall), is implant-retained full or partial dentures. These anchor a full or partial denture to dental implants that are surgically placed below the gumline and into the jawbone. They have an impressive lifespan of 35 or more years with the proper maintenance, which means fewer visits to the dentist and less need for replacing or relining your prosthetic.
Materials It's Made From
During your initial consultation with your dentist, they'll speak with you about the different types of materials that your dentures can be made from, like plastic, acrylic, porcelain, and composite. Each of these achieves a different aesthetic result, and it'll be up to you to decide which one you have a preference for.
Whether You Have Insurance Coverage
If you have dental insurance, your benefits may likely cover a portion of the cost of your prosthetic, depending on your individual plan's coverage. Of course, regular deductibles and copayments still apply, but many insurance companies cover up to 50% of the cost of dentures. This can drastically cut down your out-of-pocket cost and make budgeting for your new smile significantly easier. However, it's important to keep in mind that every dental insurance plan varies, so you'll need to contact your provider directly to learn more about your specific benefits.
Dentures are an investment in your quality of life and your confidence, which is a worthwhile way to spend your money. Plus, if you're on a strict budget, your dentist can help guide you to make smart financial choices, so you can restore your smile without breaking the bank.
About the Author
Dr. Rafiq Hirji has over a decade of experience rebuilding patients' smiles with natural-looking and functional prosthetics, like dentures. He looks at dentistry as an art form that can help shape his patients' lives for the better, and he'll never get tired of seeing a patient regain confidence in their smile. For questions or to schedule a consultation, visit Daily Smiles MacArthur's website or call 972-546-4114.