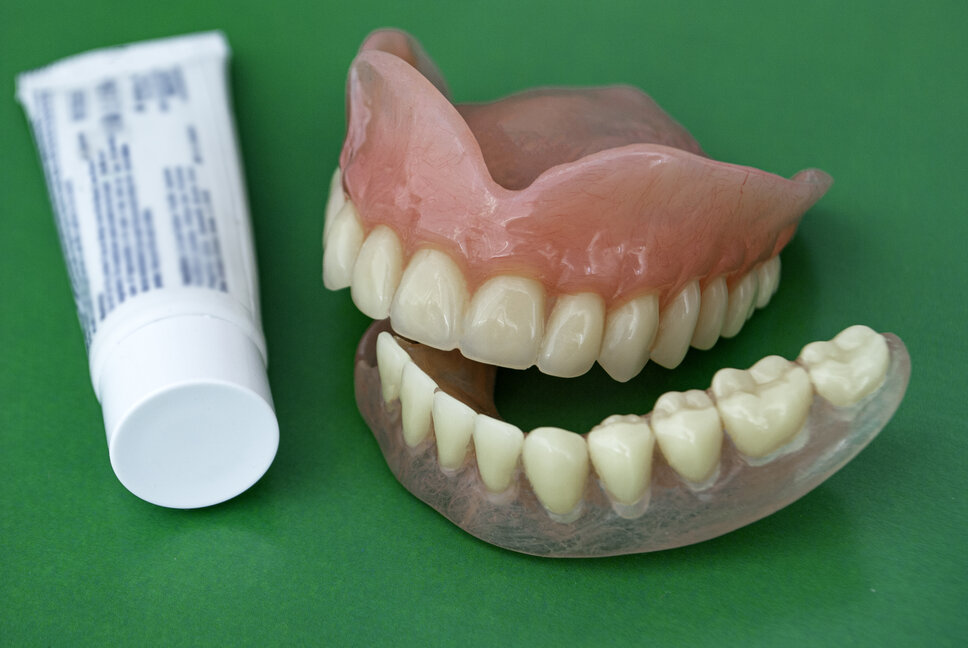 Though dentures that fit properly shouldn't require any additional hold to keep them in place, some patients enjoy the added security and comfort that comes with using denture adhesive. The number of different denture adhesives can be a bit overwhelming, so how are you supposed to know which one is right for you? Read on to learn about three types of denture adhesive, how they work, and when you should use them.
Creams
Denture adhesive creams are the most popular option. Apply a small amount of the cream to the underside of the dentures for a strong, all-day hold. It prevents food particles from getting trapped under the dentures and can keep gum irritation at bay. These creams often come in a variety of flavors that can help freshen up your breath.
Powders
Denture adhesive powders are a popular alternative to creams that can hold your dentures in place for up to 12 hours. It's convenient to use and works by soaking up water to attach your dentures to your gums. Apply a thin layer of powder to the undersurface of your dentures and shake off any excess before placing them in your mouth and biting down to secure them in place.
Strips
Denture adhesive strips are a quick and convenient way to keep your dentures in place. They are easy to apply and offer an all-day hold and a secure fit. Adhesive strips also prevent food particles from getting trapped under your dentures. Each strip is pre-cut and has just the right amount of adhesive on it to prevent oozing. As useful as they are, these strips can be a bit pricey.
When to Use Denture Adhesive
When your dentures fit properly, you shouldn't need adhesive. Even so, it may be helpful in several situations, including:
Taking cold and flu medicine – Having a cold or flu can contribute to dry mouth, which may lead to your dentures being less secure than usual.
Recent tooth extraction – After a tooth has been extracted, this can lead to jawbone deterioration. The jawbone may take up to a year to restructure, so your dentures may not fit properly until then.
Frequently use of facial muscles – Musicians, public speakers, teachers, and other people who regularly talk or otherwise use their facial muscles may need denture adhesive to provide extra stability.
Stroke – If you have previously had a stroke, this can change your facial structure. In this case, denture adhesive may help keep your dentures in the right place.
Ultimately, the best denture adhesive is the one that you feel the most comfortable using. If you can't decide, ask your dentist for help choosing the option that will offer the most benefits to your smile!
About the Practice
Losing multiple or all your teeth can make your confidence take a hit and can make it hard for you to eat your favorite foods. Luckily, Daily Smiles MacArthur is here to help. They offer reliable partial and full dentures that come with an array of aesthetic and oral health benefits. Are you interested in making an appointment with Daily Smiles MacArthur or do you want more information on denture adhesives and how to determine which one is best for you? If so, call their office at (972) 546-4114 or visit their website today.