December 23, 2021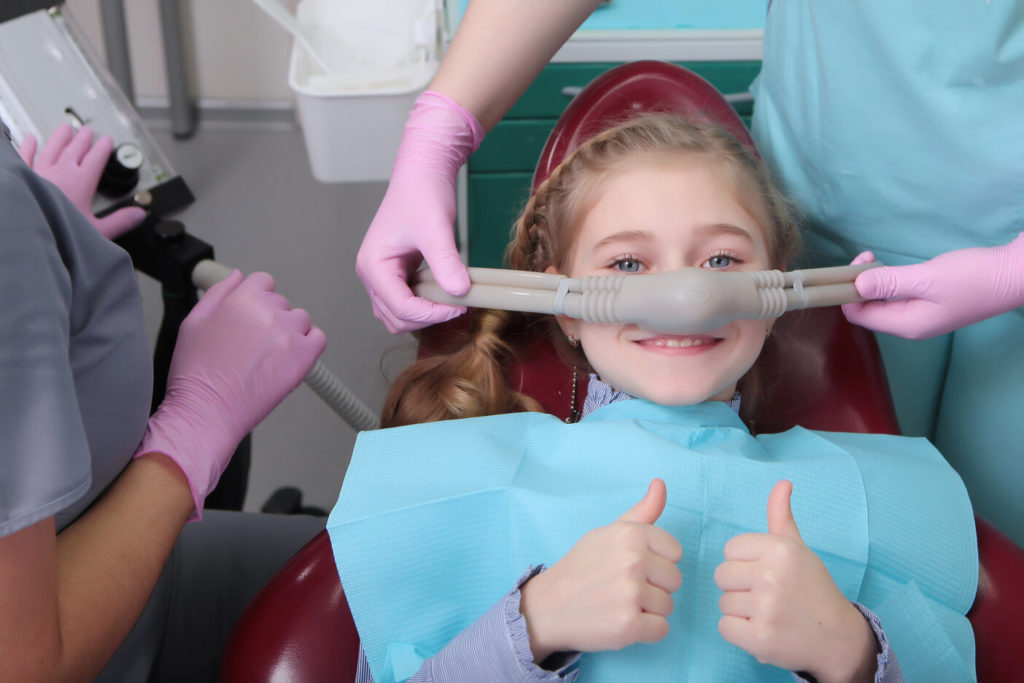 Sedation dentistry is a tool commonly used to help patients with fear or anxiety revolving around the dentist receive the treatment they need. It can temporarily put them to sleep or lead to a feeling of calm that makes them feel at ease throughout treatment. Dental sedation can also help patients with an array of other issues that make it hard for them to go to the dentist. Read on to learn about five other benefits of sedation dentistry.
#1: You're Undergoing a Long or Complex Treatment
Some procedures require patients to sit in the dental chair for an extended period. Others are highly complex and may be uncomfortable to undergo. With sedation, you can feel comfortable sitting in the chair for long stretches, which will allow you to receive the treatments you need without issue.
#2: You're Uncomfortable Sitting in the Dental Chair for Long Periods
Patients with certain physical or cognitive limitations, physical injuries, health conditions, or of certain ages may find it difficult to sit in the dental chair long enough to have a procedure completed. With dental sedation, they can remain comfortable, relaxed, and pain-free from start to finish.
#3: You Suffer from TMD Or Other Jaw Problems
Temporomandibular joint (TMJ) dysfunction is characterized by pain and compromised movement of the jaw joint and surrounding muscles. It can lead to jaw pain, chewing issues, clicking and locking of the jaw joint, and discomfort when getting dental work done. Other jaw issues may also make treatment painful or uncomfortable. Sedation dentistry can lessen discomfort and make treatment more bearable.
#4: You Have an Overly Sensitive Gag Reflex
The pharyngeal reflex, or gag reflex, occurs when muscles in the back of the throat contract. It's triggered when an object touches the back of the tongue, the roof of the mouth, the uvula, the area around the tonsils, or the back of the throat. Patients with this issue may have trouble getting dental work since it can cause stress or even pain. Sedation can dull the gag reflex and lessen discomfort to promote relaxation.
#5: You Have Very Sensitive Teeth
Sensitive teeth can be caused by cavities, enamel wear, exposed tooth roots, or a range of other oral health issues. This can make it difficult to have one's teeth worked on. Dental sedation can put patients at ease and lessen tooth sensitivity.
While dental sedation can make fearful patients feel more comfortable at the dentist, it can also do a lot of good for patients with the above conditions. Speak with your dentist about their sedation offerings, and you'll soon be on your way to excellent oral health and a beautiful, healthy smile.
About the Practice
With dental sedation from Daily Smiles MacArthur, patients who are scared to visit the dentist or have a range of other issues can receive the procedures they need in comfort. Combined with the kind, compassionate, and understanding staff led by Dr. Rafiq Hirji, you'll be able to make your way toward a more beautiful smile in a stress-free environment. If you're interested in making an appointment or have questions about their dental sedation services, call Daily Smiles MacArthur's office at (972) 546-4114 or visit their website.
Comments Off

on 5 Benefits of Sedation Dentistry
No Comments
No comments yet.
RSS feed for comments on this post.
Sorry, the comment form is closed at this time.