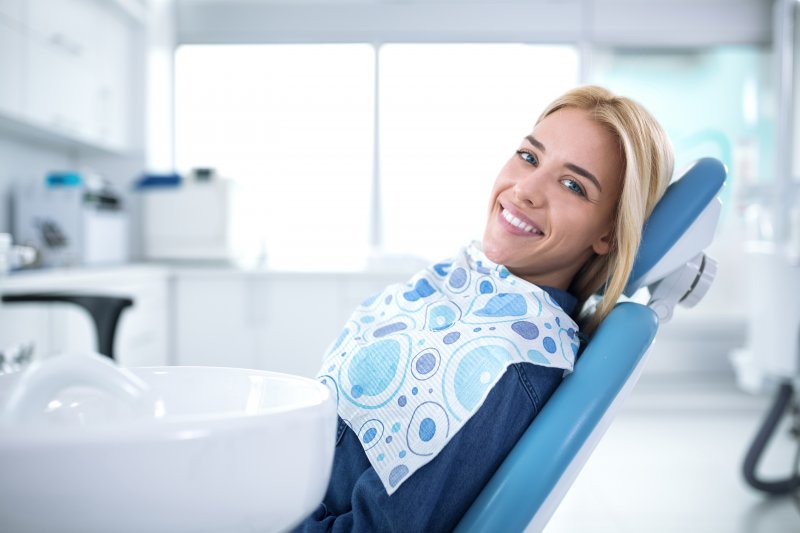 Dental fear and dental anxiety are conditions characterized by nervousness revolving around going to the dentist. People who suffer from these find it difficult to visit the dentist so they can receive the care they need. Fortunately, dental sedation is an excellent way to help fearful patients make it through their appointments. So that you can learn more about how it works, read on for the answers to three frequently asked questions about sedation dentistry.
Question #1: What Is Dental Sedation?
Sedation dentistry is used to help patients who are scared of visiting the dentist receive the care they need in comfort. It includes the administration of a sedative through a variety of means and can also help patients with certain medical conditions or those who struggle to sit in the treatment chair for long periods.
Question #2: What Are the Types of Sedation Dentistry?
There are several different types of dental sedation. Two of the most common ones are:
Nitrous oxide (laughing gas) – This is considered to be the least risky type of sedation and is administered in the form of a fast-acting gas. The gas is inhaled through a mask that's placed over the patient's nose and is safe for both adults and children. Nitrous oxide wears off quickly, so patients can drive themselves to and from their appointment.
Oral conscious sedation – If you decide to use this form of dental sedation, your dentist will give you a prescription pill and directions on when to take it. Oral conscious sedation is useful for patients who have moderate levels of dental fear or anxiety. The effects of this type of sedation tend to last for at least a few hours, so patients will need to have a reliable friend or family member drive them to and from their appointment.
Question #3: Who Can Sedation Dentistry Benefit?
As previously mentioned, sedation dentistry can be beneficial to several different kinds of people. A few groups other than those who suffer from dental fear that may find it helpful include:
People who are uncomfortable reclining in the treatment chair for a long time
Patients who are undergoing a lengthy treatment or extensive dental work
People with sensitive gums and teeth
Individuals with poor gag reflexes
People with certain disabilities
Those with a low pain tolerance
If you think that sedation dentistry may be right for you, speak with your dentist to learn more. This way, you can get the answers to other frequently asked questions about sedation dentistry that you have and ensure that your dental appointments are calm and comfortable!
About the Author
Daily Smiles MacArthur offers the residents of Irving and other surrounding DFW communities the care they deserve. If you have trouble getting through your dental appointments due to fear or anxiety, they offer sedation that can help keep you comfortable. They can also answer frequently asked questions about sedation dentistry so you can make an informed decision on the right choice for your smile. To learn more about the services offered by Daily Smiles MacArthur or to schedule a consultation, visit their website or call their office at (972) 546-4114.