April 9, 2022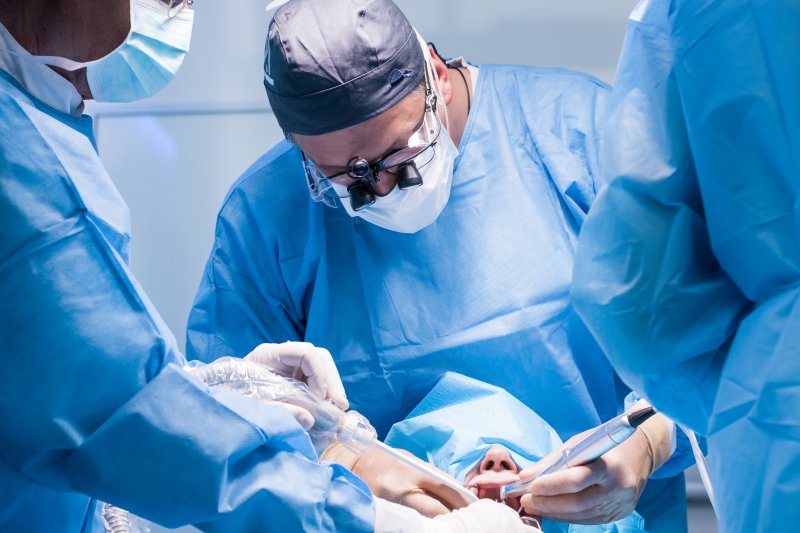 Now that you're scheduled for dental implants, you probably feel you've done what you needed for a successful procedure. After all, besides setting a time to see the dentist and showing up, what else is there to do? Wait until it's time for your dental implant surgery in Irving?
Actually, there are steps you can take to better anticipate your treatment. To learn more, here are five ways to prepare for the surgery!
Eat, Fast and/or Medicate
Dentists will occasionally want you to eat a good breakfast before surgery, thus ensuring you're well enough to undergo treatment. However, if your surgery involves IV sedation, you'll want to stop eating by midnight the evening before your appointment. In some instances, the sedation will require you to take medications like antibiotics beforehand.
Have Someone Ready to Pick You Up
You'll probably feel dizzy and disoriented post-procedure. Thankfully, these symptoms are temporary. Given a few hours, they will fade on their own.
However, in this groggy state, you won't be able to handle heavy machinery, cars included. Have someone — perhaps a friend or family member — ready to drive you home once your dentist releases you.
Free Up Your Schedule
After you return home from the surgery, it's recommended that you take it easy and clear your schedule for the day. While you shouldn't be in any pain, you'll probably experience some discomfort. You'll find it better to rest rather than work so your gums can heal properly.
Stock Up on the Right Supplies
During recovery, you'll want to avoid aggravating your gum tissue, especially around the treatment area. For meals, this may mean eating soft foods like soup, smoothies, fruits, vegetables, and pasta for a few days. To manage lingering soreness, you also might want to take over-the-counter medication. For moderate pain, consult with your dentist about stronger pain relief options.
Maintain a Solid Oral Hygiene Routine
Don't wait until after your dental implant surgery to start caring for your smile! Oral hygiene best practices like brushing twice a day and flossing daily can go a long way in keeping your teeth and gums healthy. Plus, doing so will help prevent dental implant failure, so it's important to get into the habit now.
Rather than run out the clock, do what you can to make your upcoming dental implant surgery a success — the shining smile you'll get will be worth it!
About the Practice
Daily Smiles MacArthur, based in Irving, TX, is a dental practice led by Dr. Rafiq Hirji. They provide quality dental care to patients of all ages that's affordable, reliable, and comprehensive. Including Medicaid and CHIP, they also take virtually every insurance plan. Dr. Rafiq and his team can even perform dental implants thanks to their partnership with trusted, local specialists and their in-house dental technology. To learn more or schedule an appointment, they can be reached at their website or by phone at (972)-546-4114.
Comments Off

on 5 Ways to Prepare for Your Dental Implant Surgery
No Comments
No comments yet.
RSS feed for comments on this post.
Sorry, the comment form is closed at this time.