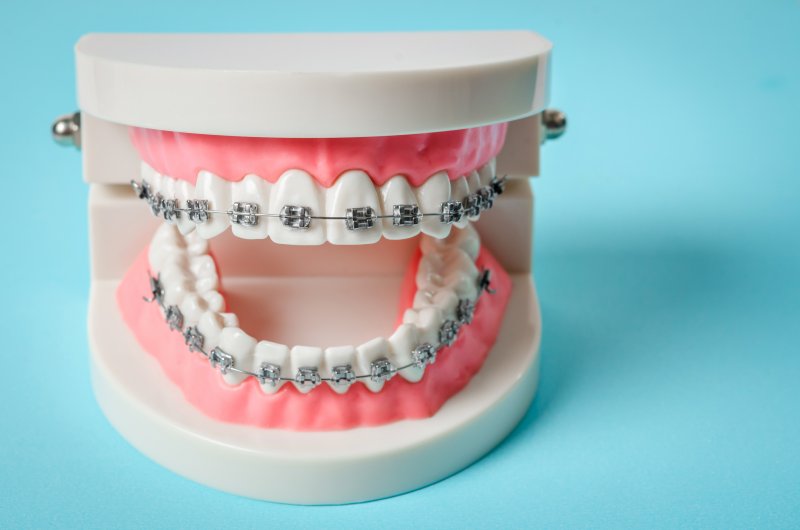 Over the last two decades, clear braces have become one of the most sought-after teeth-straightening solutions. Tailored to each patient, said braces consist of clear, removable trays that discretely fit over your teeth. Given their low-key appearance and quick results, you'd think that traditional metal ones would become a thing of the past.
However, there are still situations where the metal variety are superior. To learn more, here are five reasons why traditional braces can be the better dental treatment.
There are Multiple Types to Choose From
Since they include ceramic and lingual models, you can choose from different kinds of traditional braces to customize your look. For instance, you could get something discrete, like brackets that match your enamel color. Alternatively, you could try and make a statement with a very colorful set of bands.
Furthermore, regular braces' wide range of options can make them less expensive than aligner trays. Aligners are generally custom-made with 3D technology, a process that often hikes up their price.
They Have a Fast, Stable Treatment Time
Regular braces use metal wires and brackets to gently guide teeth into the right place. The result is that braces are faster at both closing gaps and correcting alignment.
In addition to being fast, traditional braces aren't as high maintenance. With clear braces, patients need to make sure they are meeting the 22 hour-a-day wear time and that they don't accidentally misplace the trays. Neglecting either of these "rules" can cause you to fall off-track with your original treatment time, requiring you to invest more time and money.
Braces are Better for Complex Treatments
Braces work far more efficiently for simple and complex cases compared to aligners. They move misaligned teeth with ease, fix uneven bites, and correct overcrowded mouths.
Aligners only focus pressure on the upper part of your teeth. Braces, meanwhile, exert equal pressure on the entire tooth, which is far more effective for alignment.
You Can't Lose Them
Because you have to take out aligners to eat, brush, or floss, there's a higher chance of losing them. With regular braces, though, you won't forget where you last took them out and struggle to meet your daily alignment time.
Furthermore, it's tempting to take aligners out despite their 22-hour requirement. If you tend to snack or forget to take care of your teeth, you might not have the aligners in your mouth long enough each day. In contrast, you don't have to think about putting in regular braces—aside from brushing and flossing, they take care of themselves.
Even if brands like Invisalign gain more publicity, that doesn't mean traditional braces are outdated. If you keep the reasons above in mind, you may discover that the latter work better for your smile!
About the Author
Daily Smiles MacArthur provides quality dental care for everyone in the Irving area, whatever their background. Their comprehensive treatments range from the preventive and cosmetic to the restorative and orthodontic. Whatever the issue, Dr. Rafiq Hirji and his team will do everything to ensure you have a healthy, shining smile that fits your budget. To learn more or schedule an appointment, they can be reached at their website or by phone at (972)-546-4114.