June 10, 2022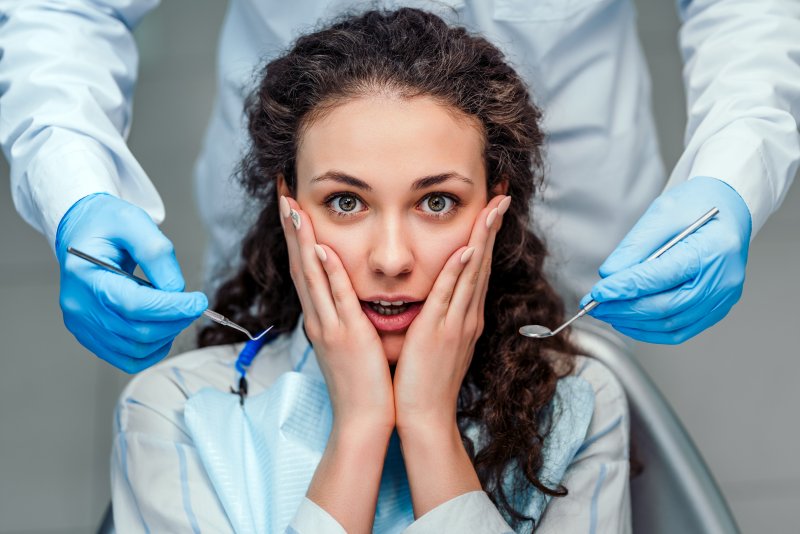 You've heard the saying, "You can't plan for everything," right? Well, that idea especially applies to summer vacations. Unexpected obstacles often crop up during fun in the sun, including dental emergencies. That said, you'll want to know what to do when and if the latter occurs.
Luckily, your emergency dentist in Irving can help. Here's a summary of steps to address your oral issue and tips to avoid dental injury in the future.
Give (Temporary) First Aid
First things first: Address the problem as best you can prior to seeking professional care.
For instance, let's say you have a painful toothache. To relieve the discomfort, floss between your teeth, rinse with a mixture of salt and warm water, and take over-the-counter pain as needed. If the ache still lingers and you can't wait until after your vacation, see an emergency dentist.
For a broken or cracked tooth, rinse your mouth and place a cold compress on the affected cheek to treat any swelling. Meanwhile, a dislodged one should be held by the crown, put back in its socket, and transported in a cup of milk.
By doing such things beforehand, you raise your chances of successful treatment.
Find a Nearby Dentist or Visit an Emergency Room
Find a dentist near your lodgings for pain-relief options. Most areas in the U.S, Canada, and Europe have certified dental specialists, so this shouldn't be much of a challenge.
However, head to the nearest ER at once if it's after-hours or you're struggling with life-threatening symptoms. While they may not have a dental specialist, they can ease your discomfort and provide necessary medical attention. At a later date, you can see your local dentist for long-term treatment plans.
Tips for Avoiding Dental Injuries in the Future
You probably want to minimize summer dental emergencies in your life. As such, try following these practices to reduce your odds of having one:
Get a dental checkup before you leave town.
Pack your oral hygiene tools in a travel kit, including an over-the-counter pain reliever.
During your vacation, maintain regular oral care habits — including brushing, flossing, and rinsing.
Avoid unhealthy habits (smoking, excess alcohol, etc.)
Reduce your intake of high-sugar foods and drinks.
While you can't always control your situation, you can manage your response to it. Remember the steps and tips above to stay ahead of summertime dental emergencies.
About the Practice
Daily Smiles MacArthur has served the dental needs of Irving, TX, for over a decade. In doing so, Dr. Rafiq Hirji and his team cater to each patient's needs to provide the best smiles possible. They make this process affordable by working with many dental plans, Medicaid, and CHIP. Whether preventive, restorative, cosmetic or even emergency dentistry, they can help your teeth and gums. To learn more or schedule an appointment, reach them at their website or by phone at (972)-546-4114.
Comments Off

on How to Manage a Dental Emergency During Summer Vacation
No Comments
No comments yet.
RSS feed for comments on this post.
Sorry, the comment form is closed at this time.