June 15, 2022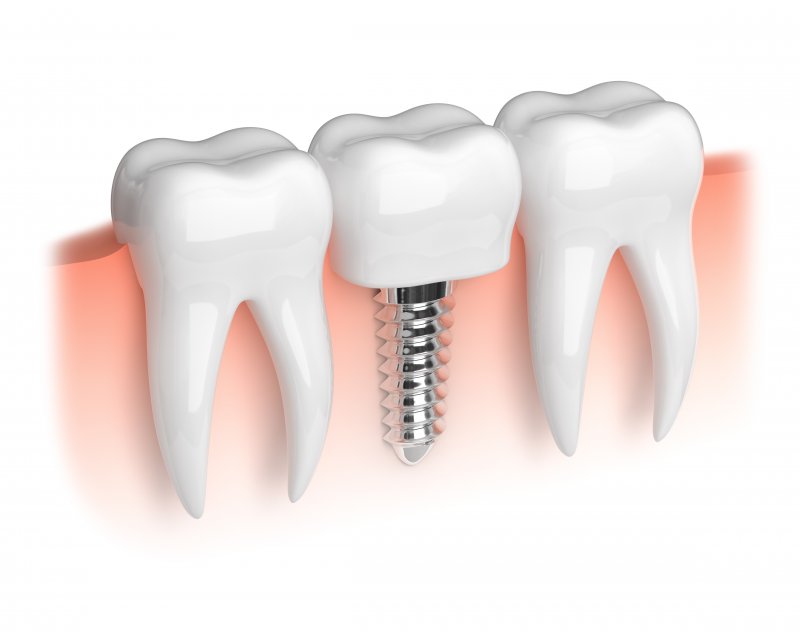 You might think you can easily switch from dentures to dental implants. After all, aren't they both dental prosthetics? Learning to use one means you can use the other, right? However, that isn't true. Due to their unique materials and methods, each prosthetic requires patients to adjust differently. That being the case, you'll need a new approach when you transition from dentures. Your Irving dentist is here to help with this process. Here are four tips you should follow to make your newly-restored smile easier to enjoy.
Consider Bone Grafting
Because dentures don't prevent facial collapse, your jawbone might've shrunk in the time since you first lost your teeth. If so, you may need a bone graft for successful dental implant surgery.
Talk to your dentist to find out whether bone grafting will be needed. Since it adds new bone to existing jawbone tissue, you would need four-to-six months of recovery before you can have a dental implant procedure.
Eat Soft Food During Recovery
Compared to dentures, implants let you eat with more freedom. However, you'd need to recover from treatment before reaching that point. It's usually suggested that you eat softer foods during this period so your mouth can heal in peace.
Having used dentures, you may already be used to eating things like oatmeal, mashed potatoes, yogurt, and eggs. Until your implants have fully fused to your jaw, eating soft foods can help you get used to your new ability to eat as you did before tooth loss. After that point, it should feel completely natural.
Maintain Good Oral Hygiene
Whether your teeth are natural or artificial, oral hygiene is essential. Implants may not need overnight soaks like traditional dentures, but they still require proper care.
To that end, remember to brush your teeth twice daily and floss once daily. Furthermore, rinse out your mouth after meals to remove stubborn food particles. Once your new teeth are placed and restored, these habits will help your implants last long.
Visit Your Dentist Regularly
Even prosthetic teeth still need regular care from your dentist. In fact, you should visit your dental practice at least twice a year for annual checkups.
Through regular dental exams, dentists can catch problems early on and help you avoid implant failure. They can also clean your implants, ensuring you don't develop infections in the future.
Shifting from dentures to implants isn't as immediate or intuitive as one might think. Even so, the tips above will let you adjust to your new teeth and smile with relative ease.
About the Practice
Daily Smiles MacArthur provides trustworthy, family-friendly dentistry at affordable prices. Based in Irving, TX, they're led by Dr. Rafiq Hirji and cater to each patient's unique dental wants and needs. Whether you need preventive, cosmetic, or restorative dentistry, the practice offers a range of treatments under one roof. Furthermore, you'll receive excellent results thanks to their advanced dental technology. To learn more or schedule an appointment, reach them at their website or by phone at (972)-546-4114.
Comments Off

on 4 Tips to Smoothly Transition from Dentures to Dental Implants
No Comments
No comments yet.
RSS feed for comments on this post.
Sorry, the comment form is closed at this time.