July 25, 2022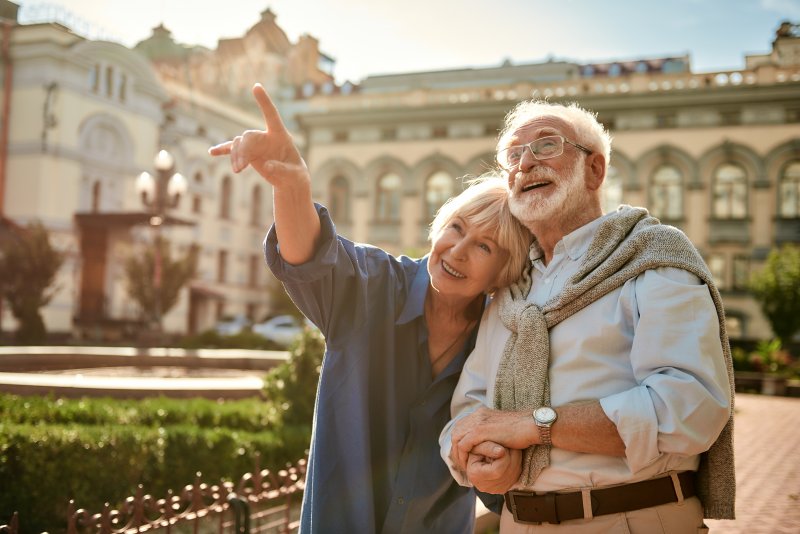 Do you have one or multiple missing pearly whites? If so, then you may be considering getting dental implants to replace them. As the gold standard for tooth-replacement solutions, these restorations can rebuild your smile as well as preserve a strong and youthful jawbone structure in the long run. For this treatment to succeed, you'll need the posts to fuse with your jawbone via osseointegration. One of the most important nutrients to help this process is vitamin D. Keep reading to learn how this substance boosts dental implant success and the best ways to get a sufficient amount!
The Importance of Vitamin D for Dental Implant Success
The older we get, the more important it is for us to have strong bones and joints. For this reason, you may need to take supplements to help you get the necessary nutrients to maintain good overall health. If you're planning to get dental implants, then you'll need to ensure your gums and bone tissue are strong and dense enough to successfully heal over the titanium posts.
Vitamin D plays a huge role in the success of your restoration process. Not only can this nutrient reduce the risk of developing a disease like rheumatoid arthritis and multiple sclerosis, but it's also crucial for bone health. Having a healthy amount of vitamin D can help build stronger jawbone and gum tissue, giving your dental implants a much higher chance of fusing effectively.
How Do You Obtain More Vitamin D?
Since your bone and gum health can benefit significantly from vitamin D, you'll want to ensure you have a good amount for your dental implants to integrate successfully. Here are some of the best ways you can obtain this essential nutrient:
Spending time outside: Sunlight is one of the main sources of vitamin D for your body. Simply spend around 20 minutes outside every day to get a sufficient quantity. Make sure not to expose yourself for too long or during peak hours, as you won't want to damage your skin.
UV lamp: You can try using a UV lamp for a more controlled way of allowing your body to absorb more vitamin D. As long as you don't bring it into direct contact with your body, you'll be able to safely promote healthier bones and lower the risk of disease.
Supplements: Taking vitamin D supplements can be helpful, but be sure to consult your primary physician if you use any other medications to avoid complications.
By getting enough vitamin D, you can ensure a better success rate for your dental implants. Make sure to also maintain proper oral hygiene and visit your dentist regularly to help keep your new pearly whites in pristine condition!
About the Author
Dr. Rafiq Hirji graduated from the University of Southern California School of Dentistry. He also pursues continuing education routinely to stay on top of the latest advances and techniques in the field. Dr. Hirji is happy to provide a wide selection of advanced treatments, including dental implants and checkups/cleanings to maintain your best smile. If you'd like to know more about caring for dental implants, feel free to visit our website or call 972-546-4114.
Comments Off

on How Can Vitamin D Improve Dental Implant Success?
No Comments
No comments yet.
RSS feed for comments on this post.
Sorry, the comment form is closed at this time.