September 8, 2022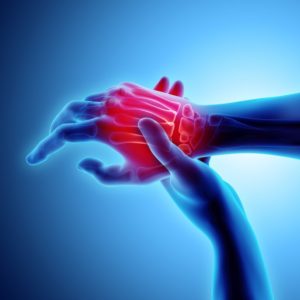 The first step of the dental implant process is scheduling a consultation with your dentist to determine whether you're a good candidate for this modern tooth replacement service. While autoimmune conditions like rheumatoid arthritis could impact your candidacy for dental implants in Irving, it doesn't automatically mean that they're not the right choice for you. Read on to learn whether rheumatoid arthritis could impact the success of your dental implants and how you can reduce your risk of implant failure.
Determining Candidacy for Dental Implants
During your initial consultation with your dentist, they'll capture X-ray images of your mouth and jawbone and speak with you about your expectations and medical history to help you determine whether dental implants are the best option to replace your missing teeth. They'll also talk with you about any expectations you have before going over a customized treatment plan so you know what to expect throughout the process.
Dentists take multiple factors into account when determining candidacy for dental implants, including:
Gum and oral health
Jawbone density
Habits like smoking or alcohol use
Realistic expectations of the process
Autoimmune conditions and whether they're being treated
Based on each of these, they'll be able to create a customized treatment plan to meet your unique needs and reduce any risk of dental implant failure.
Rheumatoid Arthritis & Dental Implant Care
Rheumatoid arthritis is characterized by swollen and painful joints and can impact your immune system, which is an important consideration because it can affect the healing process after dental implant surgery. Fortunately, there are different medications available that can help manage symptoms of this disease and make it easier to take care of your restored teeth, like maintaining good oral hygiene by brushing and flossing regularly. Your dentist will work closely with your primary care physician to manage your symptoms and ensure the success of the procedure so you can get the most out of your new smile.
Effects Medications Can Have on Implants
Certain medications used to manage symptoms of rheumatoid arthritis may not be beneficial for your dental implants, like those that help minimize pain by suppressing the immune system. This is because your immune system helps fight off any possibilities of infections that could develop after surgery and lead to dental implant failure. However, by partnering with your doctor and dentist, they can work together to find a way for you to manage your pain as well as get the smile of your dreams.
About the Author
Dr. Rafiq Hirji is a passionate and caring dentist that has over 10 years of experience under his belt. He offers cutting-edge treatments, like dental implants, that offer high-quality, long-lasting results that his patients can count on. He enjoys restoring smiles and seeing his patients' confidence shine after replacing missing teeth. For questions or to schedule a dental implant consultation, visit Daily Smiles MacArthur's website or call 972-546-4114.
Comments Off

on Can You Get Dental Implants if You Have Rheumatoid Arthritis?
No Comments
No comments yet.
RSS feed for comments on this post.
Sorry, the comment form is closed at this time.