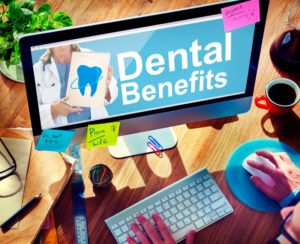 The new year is fast approaching, which means for many people, their insurance plans are about to be renewed, setting into motion a variety of changes, including a new deductible and maximum, and more. Before this time comes, you'll want to get the most out of your remaining benefits to make your investment in insurance well worthwhile. Read on to learn four ways you can maximize your dental insurance benefits before your plan restarts.
Make the Most Out of Your Yearly Maximum
Most insurance plans have what's called a maximum, which is a capped-off amount of money that your dental insurance company agrees to pay out for your treatments over the course of a calendar year. Once this amount is reached, you'll be responsible for paying for the cost of any of your procedures until your maximum restarts. If you haven't already reached this cap but still have dental work that you've been dragging your feet on getting, it's the best time to schedule your appointments! That way, you can use up all of your available benefits while taking the best possible care of your smile.
Take Advantage of Your Covered Checkups & Cleanings
Did you know that most dental insurance plans cover 100% of the cost of two checkups and cleanings with your dentist each year? So long as they're scheduled six months apart, you often don't even have to pay a deductible to have your teeth professionally cleaned, X-rays taken, and receive a thorough examination from your dentist. Be sure to use these up before they expire!
Visit a Dentist Who's In-Network
The best way to save on out-of-pocket expenses is to visit a dentist who is in-network. This means that they've negotiated discounted rates and fees with certain insurance companies they're contracted with. In many cases, visiting an in-network dentist only means that you need to pay your co-pay for certain covered treatments, as opposed to an out-of-network practice, where you may be required to pay for the entire procedure up-front and receive a reimbursement later.
Utilize Your Health Savings Account if You Have One
If you have a health savings account that you don't regularly tap into, be sure to utilize it alongside your insurance plan! Oftentimes, you can use the money in your HSA for important restorative work, like crowns, fillings, and dentures, as well as preventive needs, like dental sealants, that way, you pay less out-of-pocket when paired with your insurance coverage.
About the Author
Dr. Rafiq Hirji gladly offers accessible dentistry for families in Irving, as he accepts all PPO dental insurance plans as well as Medicaid and CHIP. His goal is to make caring for your smile as simple and easy as possible, which is why he offers a wide range of treatments under one roof, ranging from leading-edge dental implants to replace missing teeth to children's dentistry. For questions or to schedule an appointment, visit Daily Smiles MacArthur's website or call 972-546-4114.