June 22, 2023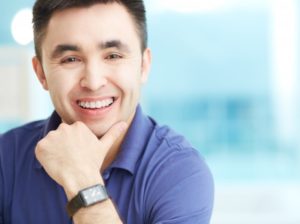 Did you have braces as a teenager, only to find out you need them again years down the road? This isn't as uncommon as you may think—as a teen, after you get your braces off, you likely feel like never touching another orthodontic appliance again, including a retainer. Unfortunately, this mindset can cause your teeth to become misaligned, crowded, and gapped again down the road, only for you to find yourself in need of a second round of orthodontic treatment. Thankfully, this time will be a little different!
Why Would Anybody Need a Second Round of Braces?
Teeth have a kind of "muscle memory" that can impact the results of your orthodontic treatment if you're not diligent about wearing a retainer. This means that after you get your braces off, if you didn't use you retainer as instructed by your dentist or orthodontist, you likely noticed your pearly whites gradually shift back into their original places, causing your smile to once again be crowded, misaligned, and gapped.
As an adult now, you probably realize the error you made in not listening to your dentist, but that's okay—this is incredibly common! The difference now is that you're an adult dedicated to achieving the best possible outcomes.
How Will Getting Braces the Second Time Be Different?
Unlike when you were a teen, today, there are more treatment options that you can choose from on your journey towards a straighter smile for the second time. In the past, metal brackets and wires were the gold standard of orthodontics with the ability to address a wide variety of issues. While this method is still used today, you can also choose from Invisalign clear aligners.
Invisalign uses discreet, customized trays that gently slip over your teeth to apply a gradual and strategic amount of pressure on them. As a result, this orthodontic treatment is able to address bite misalignment and most other issues that traditional braces are able to, just without the discomfort and noticeability. So, this time around, you'll be able to choose the option that best fits your lifestyle!
Getting the Best Outcomes
To ensure you receive your ideal permanent outcomes, you'll want to follow these important tips:
Maintain good oral hygiene by diligently brushing and flossing around your brackets and wires or thoroughly cleaning your aligners every day.
Wear your retainer after treatment for the recommended timeframe.
Stay positive and keep thinking about the end results!
Stay on top of your check-in and adjustment visits.
Contact your dentist if you have any questions or concerns about your appliance.
As an adult, you have all of the tools you need to achieve the best outcomes this time around, which will make undergoing orthodontic treatment for the second time well worthwhile!
About the Author
Dr. Rafiq Hirji has been helping patients straighten their smiles for over a decade. He has received advanced training in a variety of treatments, including specialties like orthodontics. Due to his extensive knowledge, he's able to offer both traditional metal braces as well as modern Invisalign clear aligners, so patients are able to choose the solutions that best incorporate into their daily life. To schedule an appointment to learn whether you're a good candidate, visit Daily Smiles MacArthur's website or call 972-546-4114
Comments Off

on Getting Braces the Second Time: The Why's & How's
No Comments
No comments yet.
RSS feed for comments on this post.
Sorry, the comment form is closed at this time.